My theme for this project was flower. I thought pop-up and origami go well with the concept of surprise because you don't know what you will see when you open your pop-up card. My initial design was to add a flower on the card either as an origami or add it on the pop-up card. I planned to have the LED light in the center of the flower. It was a struggle to first figure out where to how to hide the circuits and build the layout. I initially built a series but I learned that my two LEDs take a lot of power; thus, I had to change it to a parallel circuit. Doing this, I finally understand how the circuits work.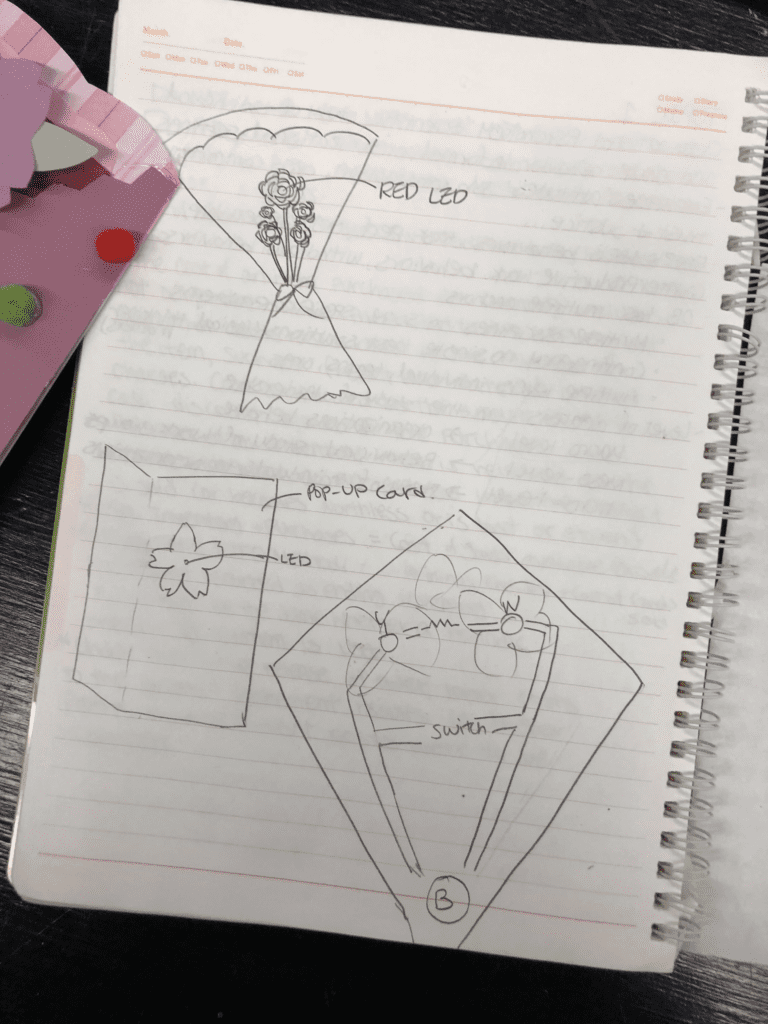 Building circuits were the hardest part of this project. Then, figuring out how to put everything into a bouquet was also another thing that took some time. My original design was more 3D so I'm a little sad that I couldn't really make it 3D. I got too excited that my circuit was working so I kept trying it on and my top yellow LED died.
When I faced challenge, I asked my classmates and the staff at the fab lab. I was a little bit frustrated when my series circuit wasn't working. I realized it was because my battery died…I learned a good lesson to try all my battery and LED lights before actually taping them down on my paper.