1.Basic paper circuit
2.Picture with 2 LEDs
3.Pop up card with 3 or more LEDs:
3.1.Design stage:
Initial sketch:
Circuit diagram:
3.2.Build process: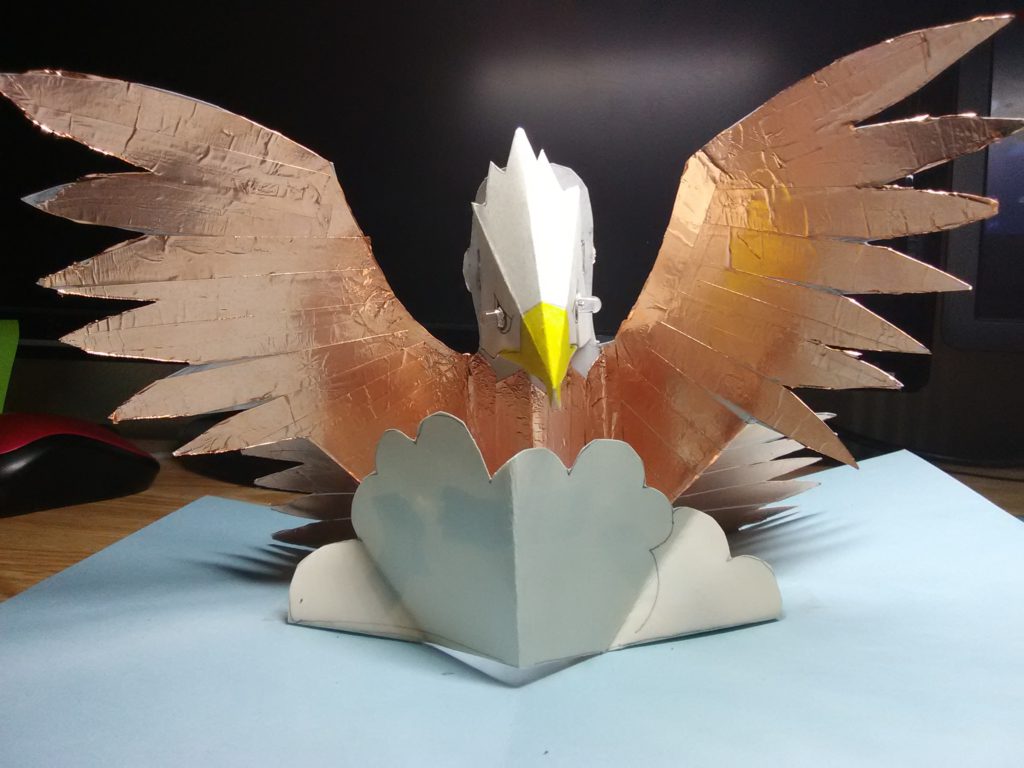 3.3.Finish product: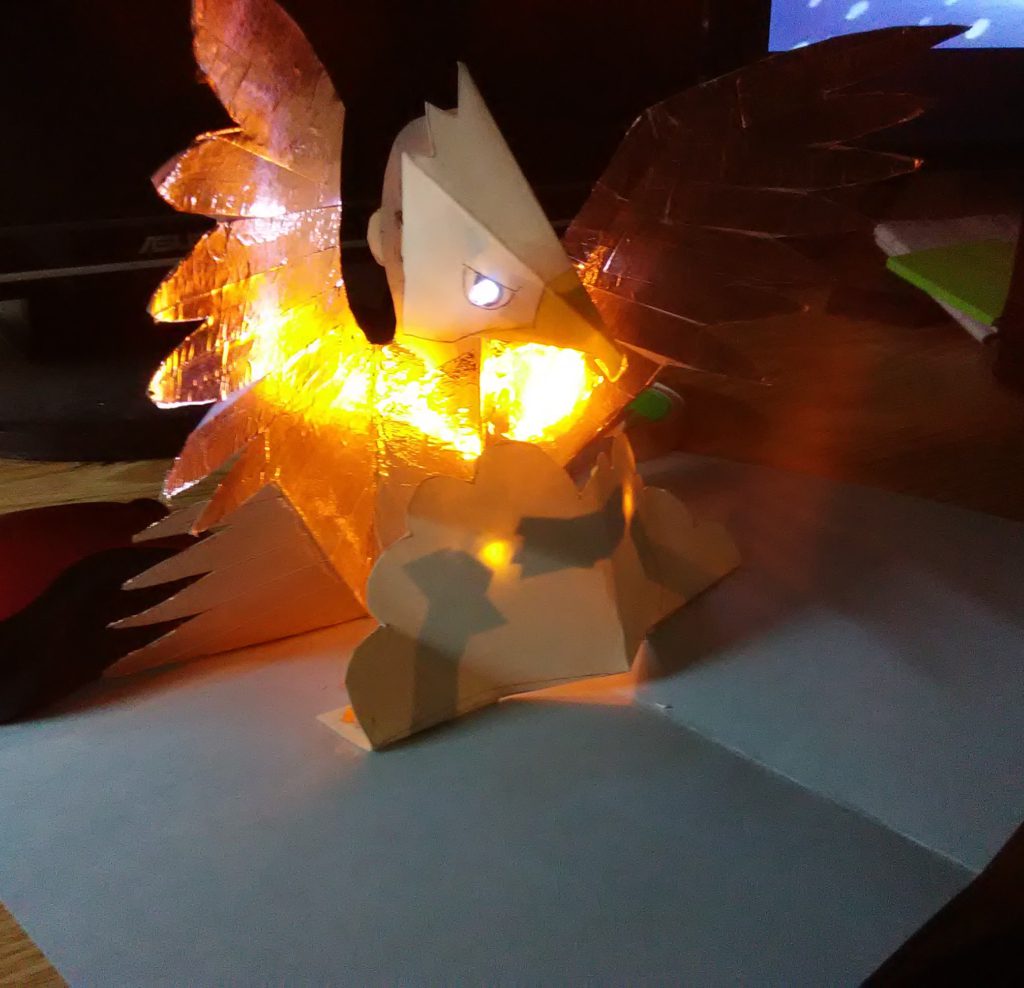 3.4.Reflection:
To be honest this was a very hard project compare to first two project in the semester. It felt like it was two different projects: creating 3-d object and creating copper tape circuit.
Challenge 1: pop up card
I never made pop up card nor 3-d object before (although I have some experience on 3-d modeling in computer), so it required me to do some additional research and practices. Good initial planning was crucial for this project since I have to consider other part of project; adding copper tape circuit to pop up card.
Challenge 2: copper tape
Although it was nice that using copper tape did not require any soldering and wiring was fairly clean, only able to use one side of tape was a huge caveat. In addition, reliable connection was not always guaranteed when it comes to copper tape. A lot of people including myself were having battery connection issue where people have to press on the switch with some force.
Final thought:
So copper tape was not a magical tool that I thought it would be. I was versatile in some sense but there are certainly a limitation.
Continue Reading