I found this week's task to be fun yet simple. Having previously worked with an Arduino, I remembered the basics enough to finish in class. Getting the LED to light up was not difficult because we had example code available.
Our next step was slightly more challenging because we had to make a pattern using the light. This took a little bit of copy/paste and some critical thinking, but it was relatively easy too.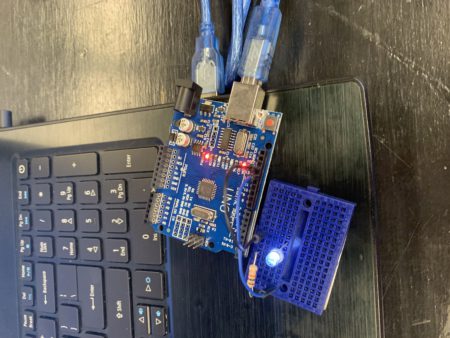 The touch sensor was something I never worked with before. I was familiar with how it works especially since it allows for new ways to chain together inputs and outputs.